What arrived in YOUR mailbox this week? Visit Marcia at The Printed Page to leave a link to your post and see what other readers acquired!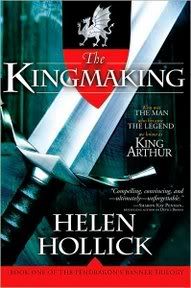 This week I got one book in the mail,
The Kingmaking
by Helen Hollick.
I won the book over at
Savvy Verse & Wit
I do love historical books so this will be a fun read. It's the story about King Arthur and how his life could have been, and without the fantasy elements.
My library loot for the week can be found
here.
I also got mail to my inbox this week,
Spirits unveiled
by
Amanda Cummings
, an erotic fantasy romance.
This was my week, how was yours?