What arrived in YOUR mailbox this week? Visit Marcia at
The Printed Page
to leave a link to your post and see what other readers acquired!
I was getting worried last week because Friday came, last chance to get mail for the week and so far nothing. But then the mail came :) I recently joined bookmooch and this was the first book I got

.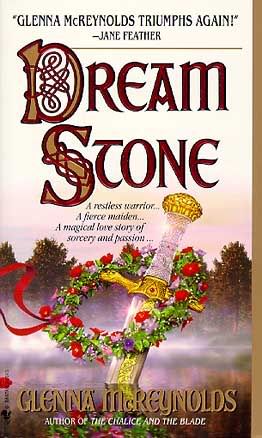 Mychael ab Arawn had forsaken all things of the world- until fiery visions drew him into the victorious battle to reclaim his ancestral home. Yet peace still eludes him, for the visions of mystical dragons and mysterious caverns linger. Armed as a warrior once more, Mychael prepares for his quest-to seek out the images that haunt him.
Only the beautiful Llynya, with her lavender scent and lightning-fast blade, joins him on his path. But Mychael may have little chance to taste the sensual power that draws him to the maiden. For soon his visions will lead them to a crossroads of destiny, where danger awaits in every cavern-and friends and ancient enemies of man threaten to destroy them.
I have read Mcreynolds

The Chalice and the Blade

, and I really like that one so we'll see that this one is like.
This was my week, how was yours? Anything fun in your mailbox?