What arrived in YOUR mailbox this week? Visit Marcia at
The Printed Page
to leave a link to your post and see what other readers acquired!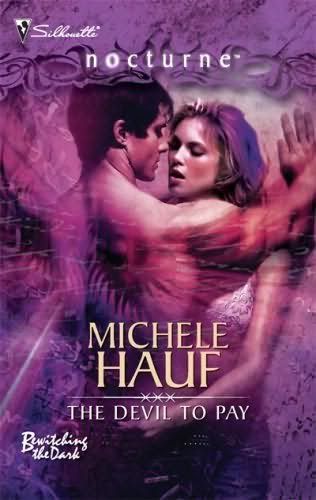 I won 2 books from
Michelle Hauf
, she had an ultimate
vampire list
contest.
The Devil To Pay
Ivan Drake entered this world with a terrible stigma—his parents sold his soul to the Devil Himself before he was even born.
A vampire phoenix, who is also a witch—thanks to his parents' blood—Ivan spends his days trying to make the world a better place, fighting to stop the escalating war between the witches and vampires. By night he is the Devil's bounty hunter, unable to control his actions, and fiercely vicious.
And
Broken
by Kelley Armstrong, yay I love Elena and Clay
When half-demon Xavier calls in the favour Elena owes him, it seems easy enough, steal Jack the Ripper's 'From Hell' letter away from a Toronto collector who had himself stolen it from the Ripper evidence boxes. But nothing in the supernatural world is ever as simple as it seems. Elena accidentally triggers a spell placed on the letter, and opens a dimensional portal into Victorian London, releasing zombies, disease, and maybe a notorious serial killer himself.




What did you get in your mailbox this week?