Last week I was awarded this lovely blog angel by Lea @
Closet Writer,
and instead of mentioning some here and there I want to take this chance to thank you all.
So to those all I follow and follow me, all lurkers and alike, here is an award for
you all.
I could mention you all, now that would be a list. So let's say this, if you come on over and read this post than be free to post this award on your blog. We all need an angel on our blog. Especially an angel like that. Don't be shy, just grab him ;) I know you want to girls.
The only rule is to take him if you would like him, pass him on to anyone you may choose and enjoy her Angel. He doesn't care much for voodoo by the way....
And a small note for Friday, be sure to check in then because I am hosting my first blog tour.stop, I will be reviewing
Synarchy
: The Awakening by DSC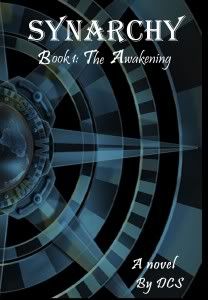 ....
Thirteen bloodlines, The Brotherhood, fanatically loyal to their gods, the Anunnaki, have controlled the planet since his-story was written. In 1925 Stefano Vasco Terenzio, head of the Terenzio crime family makes a deal with the Anunnaki to solidify his control over the American Mafia. Clever and manipulative, Stefano's true goal was to put his family in a position so one day they would be able to turn on their masters. ....