Library Loot hosted by Eva and

Marg
asks us to list what we brought home from
the library this week.
The Warrior's Princess
by Barbara Erskine
Jess is attacked by someone she fears knows her well. Fleeing to her sister's house in the Welsh , she is disturbed by the cries of a mysterious child. Two thousand years before, the same valley is the site of a great battle between Caratacus, king of the mighty Catuvellauni tribe, and the invading Romans. The proud king is captured and taken as a prisoner to Rome with his wife and daughter, the princess Eigon. Jess is inexorably drawn to investigate Eigon's story, and she determines to visit Rome. There lie the connections that will reveal Eigon's astonishing life - and which threaten to reawaken Jess's own tormentor.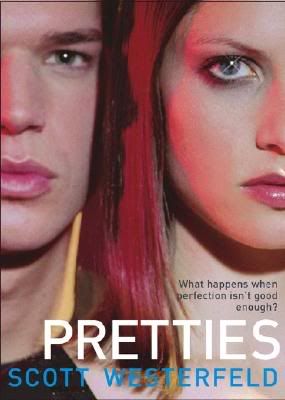 Pretties
by Scott Westerfeld
I am so curious about Tally and the Uglies so I was very happy when I got this one.
No preview here cos they are kind of spoilers
Bored of the Rings
by The Harvard Lampoon
Making fun of LOTR, how can they, lol ;)
The Seventh Tower - The Fall
by Grath Nix
Unsure about this one but I will check it out
First of a thrilling fantasy adventure series set on the Dark World, where society is ranked according to its colour clan and the most precious commodity is light. In all the world there is only one place that ever sees the sun. A seven-towered castle built upon a mountain high above the desolate ice lands below.