What arrived in YOUR mailbox this week? Visit Marcia at
The Printed Page
to leave a link to your post and see what other readers acquired.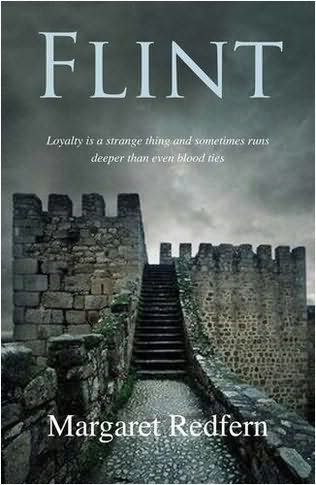 Flint
by Margaret Redfern, to review.
Will and his brother Ned are on the long march from the Fens to North Wales, commandeered into the army of ditch-diggers heading west towards Flint, where they will be preparing the ground for the foundations of Edward 1's new castle. They are nervous and rightly so – for not only is Ned a mute, whose abilities as a horse-whisperer and herbalist make him suspicious in the eyes of their English overseers, but they have been close to the enemy. The boys find themselves a long way from home, virtually friendless and then captured by the 'enemy', and suspected of treason.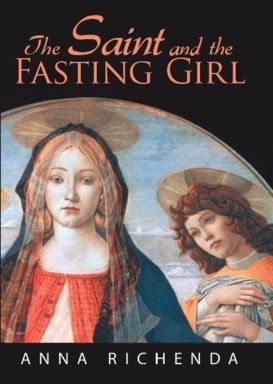 The Saint and the fasting girl

by Anna Richenda, to review.

Sister Georgia lives in
a Yorkshire nunnery at the time of the English Reformation. Georgia follow the ways of the legendary Saint Isela, recording her signs and miracles. But the archbishop of London, Philip SeVerde, a man rising in Henry VIII's royal court, cannot bear this 'wild' nunnery of the north. Driven by greed and a lust for power, SeVerde demands that the nuns submit to his control and strict monastic rule. Georgia is persecuted and tortured, yet she refuses to back down.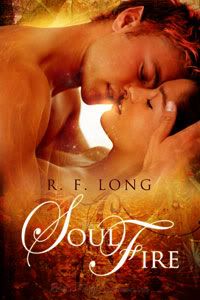 Soul Fire
by RF Long, won at her
site
Rowan Blake could really use a magic wand to keep her struggling art gallery afloat. But the faerie key she stumbles across is far from a lucky charm. It's a magnet for danger, and by touching it she's unwittingly put herself in the middle of a war between the forces of light and dark. And in the arms of its rightful owner, Prince Daire.While searching for his brother, Daire finds himself trapped in the Iron World with a mere mortal woman who ignites his passion like no other.
What did you get in your mailbox this week?