What arrived in YOUR mailbox this week? Visit Marcia at
The Printed Page
to leave a link to your post and see what other readers acquired.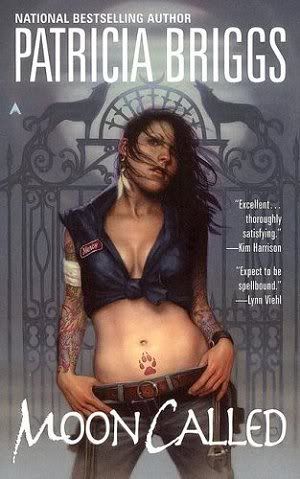 Moon Called
by Patrica Briggs, thanks to
bookmooch.com
Moon Called is the beginning of the story of Mercedes Thompson a coyote shapeshifter who is also a pretty decent mechanic. Mercy's world looks a lot like ours except that the Otherworld is begining to be forced out of hiding by our modern technologies. Mercy shares her back fence with the local Alpha werewolf and works evenings on the vampire Stefan's VW bus.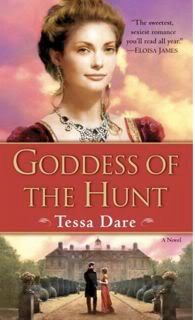 Goddess of The Hun
t by Tessa Dare, won @
Dear Author
Ever the bold adventuress, Lucy Waltham has decided to go hunting for a husband. But first she needs some target practice. So she turns to her brother's best friend, Jeremy Trescott, the Earl of Kendall, to hone her seductive wiles on him before setting her sights on another man. But her practice kisses spark a smoldering passion–one that could send all her plans up in smoke

Traitor's Kiss and Lover's Kiss
by Mary Blaney, @ DA
In the first two books of The Pennistan Family series, Gabriel Pennistan and Olivia Pennsitan find that love conquers hardship, loss and heartbreak.

Golden Opportunity
by Donna Marie Rogers, from the author :),ebook
James McMillan owns a ranch in Colorado. When a gorgeous little filly shows up at his door waving what she says is the deed to half his ranch, James is unconvinced. But the document is authentic,- his brother, Reese, sold her his half during a poker game. So not only must James find a way to get back those shares, he needs to fight his growing attraction for his luscious new business partner, who turns out to be a lot more than just a pretty face.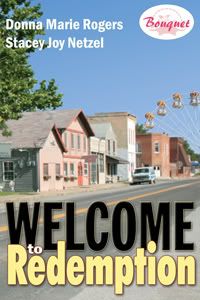 Welcome to Redemption
by Donna Marie Rogers and Stacy Joy Netzel
Second chances don't always come easy, but in the small town of Redemption, if you're willing to try, anything is possible. From a single mother struggling to make it on her own, to an EMT drowning in the guilt of his past...four couples, eight journeys, one place they all call home. Nestled in the heart of Northeast Wisconsin, Redemption offers these lost souls not only a second chance in life, but in love, too.




What did you get in your mailbox this week?