What arrived in YOUR mailbox this week? Visit Marcia at
The Printed Page
to leave a link to your post and see what other readers acquired.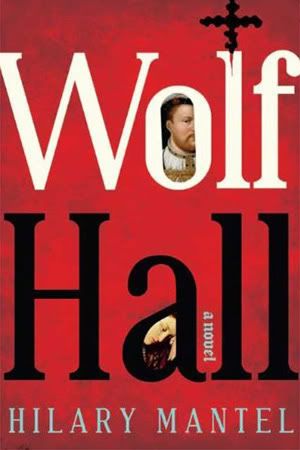 Wolf Hall by Hilary Mantel, from the publisher

Intrigued by this one since it is critically acclaimed, and a man Booker prize winner if memory serves me right.

Henry VIII is on the throne, but has no heir. Cardinal Wolsey is his chief advisor, charged with securing the divorce the pope refuses to grant. Into this atmosphere of distrust and need comes Thomas Cromwell, first as Wolsey's clerk, and later his successor. Cromwell is a wholly original man: the son of a brutal blacksmith, a political genius, a briber, a charmer, a bully, a man with a delicate and deadly expertise in manipulating people and events.

Their marriage lasted only slightly longer than the honeymoon—to no one's surprise, not even Bryony Asquith's. A man as talented, handsome, and sought after by society as Leo Marsden couldn't possibly want to spend his entire life with a woman who rebelled against propriety by becoming a doctor. Why, then, three years after their annulment and half a world away, does he track her down at her clinic in the remotest corner of India?
What did you get?