What arrived in YOUR mailbox this week? Visit Marcia at
The Printed Page
to leave a link to your post and see what other readers acquired.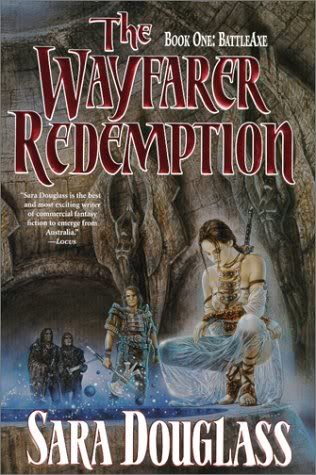 The Wayfarer Redemption
by Sarah Douglass, bookmooched
Book 1, also known as
BattleAx
The first volume in an exciting new fantasy series follows Faraday, a brave young woman, as she flees Gorgrael, the ice-lord, in the company of Axis, the leader of the Axe-Wielders and the hated half-brother of her betrothed, Borneheld.

This was my week, how was yours?