What arrived in YOUR mailbox this week? Visit Marcia at
The Printed Page
to leave a link to your post and see what other readers acquired.
Oh I had a lovely week :D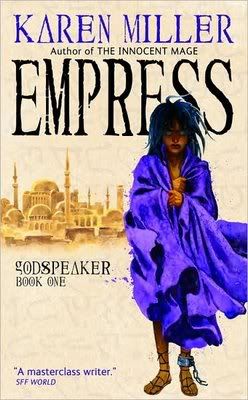 Empress by Karen Miller, thanks too bookmooch.com

In a family torn apart by poverty and violence, Hekat is no more than an unwanted mouth to feed, worth only a few coins from a passing slave trader. But Hekat was not born to be a slave. For her, a different path has been chosen.
A Marquis to Marry and A Duke for Die for by Amelia Grey. Branded by The Sheriff by Delores Fossen. Thank you Anna :)
Alexander Mitchell Raceworth, the dashing fourth Marquis of Raceworth, is shocked when the alluring young Duchess of Brookfield accuses him of stealing priceless pearls belonging to her family. Susannah Brookfield is the most beautiful, enchanting woman he has ever met, but despite his attraction, he's not about to hand over the pearls. Though suspicion and mistrust drive them apart when the pearls are stolen, Race suggests they pool their resources to recover them.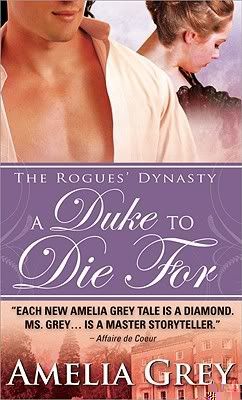 After receiving the news that he is now the guardian of Miss Henrietta Tweed, Lucien Trent Blakewell realizes he has two options: take control of her affairs himself or agree to sign over control of Henrietta's fortune to the lady herself. Lucien refuses to believe Henrietta's wild claims that she carries a curse that delivered an untimely death to her five previous guardians, but taking on the duties of guardianship would definitely put a dent in Lucien's busy social calendar. Which leaves Lucien with only one other solution: find his charge a suitable husband.
Years ago, Sheriff Beck Tanner had believed the worst about Faith Matthews. Now she was back in their small Texas town, forcing him to question everything he thought he knew about her. And when the killer who'd murdered her family set his sights on Faith--and her innocent baby girl--Beck's protective instincts kicked into high gear. As dangerous pranks turned into deadly games, Beck needed Faith to trust him with the secrets of her past.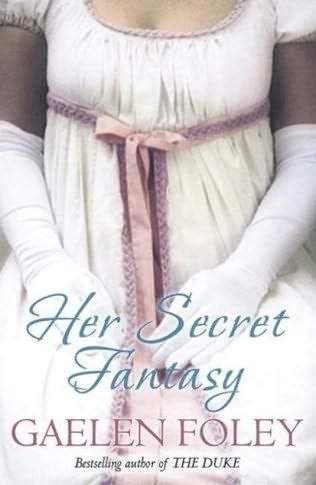 Her Secret Fantasy by Gaelen Foley
Some say the aristocratic Balfour clan is cursed, a once-great family now in slow decline. Graceful Lily Balfour is her family's last hope, and she has come to London with one goal–to marry a rich man. Her well-laid plans are balked, however, by the irresistible Major Derek Knight, a handsome highborn soldier and adventurer newly returned from India.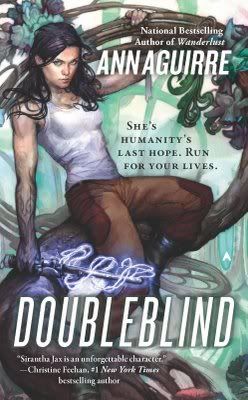 Doubleblind by Ann Aguirre
Sirantha Jax isn't known for diplomatic finesse. As a "Jumper" who navigates ships through grimspace, she's used to kicking ass first and taking names later—much later. Not exactly the obvious choice to sell the Conglomerate to the Ithtorians, a people whose opinions of humans are as hard as their exoskeletons. And Ithiss-Tor council meetings aren't the only place where Ambassador Jax needs to maneuver carefully. Her lover, March, is frozen in permanent "kill" mode.
Darroc MacConacher spends sleepless nights dreaming of a raven-haired beauty who makes him ache with desire. Then his dream comes true: the lady with her lush curves and fair skin appears shipwrecked on his shores. Darroc is immediately drawn to her strength and beauty, and from the moment she lays eyes on this powerful, broad-shouldered warrior, Lady Arabella MacKenzie knows she'll never want another man. But theirs is a forbidden love.
How was your week?