What arrived in YOUR mailbox this week? Visit Marcia at
The Printed Page
to leave a link to your post and see what other readers acquired.
Fire Study and Magic Study by Maria V Snyder
Yelena meets new challenges as she discovers who she is.
I had to get these after reading book 1.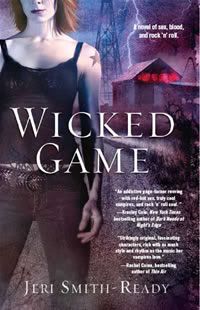 Wicked Game by Jeri Smith Ready, won @Bookreadertimes
Recovering con artist Ciara Griffin is trying to live the straight life, even if it means finding a (shudder!) real job. She takes an internship at a local radio station, whose late-night time-warp format features 1940s blues, 60s psychedelia, 80s Goth, and more, all with an uncannily authentic flair. Ciara soon discovers how the DJs maintain their cred: they're vampires, stuck forever in the eras in which they were turned.

Knight Tristan de Barre and his men were murdered in 1292, their souls cursed to roam Dreadmoor Castle forever. Forensic archeologist Andi Monroe is excavating the site and studying the legend of a medieval knight who disappeared. But although she's usually rational, Andi could swear she's met the handsome knight's ghost. Until she finds a way to lift the curse, though, love doesn't stand a ghost of a chance.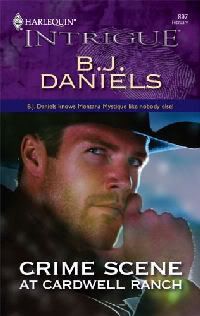 Crime scene at Cardwell Ranch by BJ Daniels

After Hudson Savage betrayed her, Dana Cardwell hoped never to lay eyes on the seductive cowboy again. Until a bunch of old bones showed up on her family ranch. Suddenly her former lover was back in her life in a big way—to investigate a decades-old crime.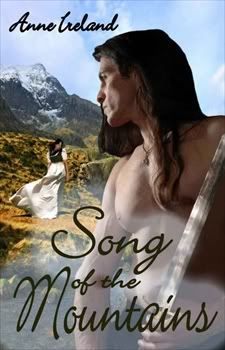 Song of the Mountains by Anne Ireland, won @ Bittenbybooks month long Halloween bash. Got to pick out an e-book from Eternal Press.

It is Morgan's duty to help the Prince of Wales in his fight against oppressive England. But when Morgan is tricked into a marriage he cannot honour, he finds himself desperately in love with the wife of another man. Now as loyalty to his leader and the conflicts in his heart collide, can anything save Morgan and the nation he loves beyond his life?