Ok so I had a look at my blog today...and got thinking, does it look, well too girly? I do love my blog, the layout is amazing thanks to a htlm goddess. I do like the colors and pics. But is it too pink? Does it say professional? And what kinds of books would you think I read?


edit: Ok so I made my profile pic even more fantasy and gave off a hint of PF/UF on my blog button while still keeping that air of things I love :)

Wishful Wednesday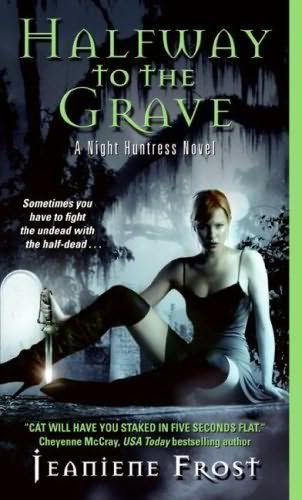 Halfway to the grave
by Jeanine Frost, and yes I am pretty sure I will sure break down and buy it. If I hear one more thing about Bones...
Half-vampire Catherine Crawfield is going after the undead with a vengeance, hoping that one of these deadbeats is her father—the one responsible for ruining her mother's life. Then she's captured by Bones, a vampire bounty hunter, and is forced into an unholy partnership.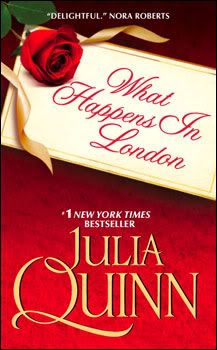 What happens in London
by Julia Quinn, came across it again and it just sounds so fun.
When Olivia Bevelstoke is told that her new neighbor may have killed his fiancÉe, she doesn't believe it for a second, but, still, how can she help spying on him, just to be sure? So she stakes out a spot near her bedroom window, cleverly concealed by curtains, watches, and waits . . . and discovers a most intriguing man, who is definitely up to something.

And much much more, but I will begin slow ;)