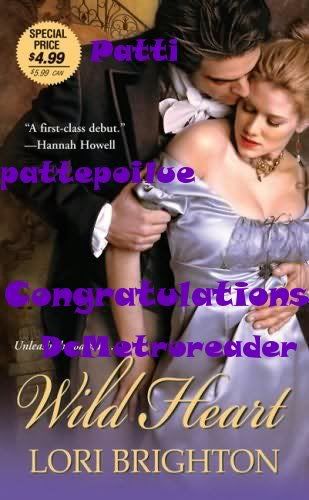 The 3 winners of my Wild Heart by Lori Brighton contest has been chosen thanks to randomgenerator, and notified.
Congrats winners!! I hope you will enjoy
Wild heart
. Thanks again Lori Brighton for stopping by.
Look at that, I think randomgenrator fancies the letter P, and D is like a cousin to P. Interesting.
.
,.