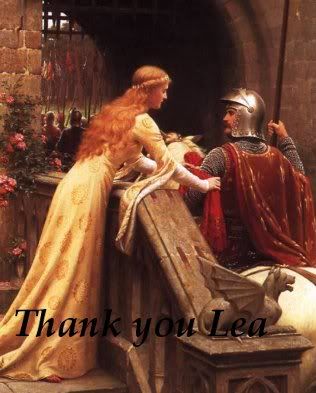 It started with me asking Lea from
Closetwriter
something about an RSS feed (yes I am very lost it seems). The she worked her magic all over the place, and now I got this new design in here and there. And it looks great. She worked her magic before and now again. Thank you Lea!!! :D You're the greatest!
I have some work to do on the review page, but the blog does have this more professional feel to it don't you think.
And some new colors, have to love that.
I even made a little award for Lea with Gimp :)