Thanks to the nice people at Simon & Schuster UK, I have
3 copies
of Shadow Prowler by Alexey Pehov to give away today.
And it is open to all!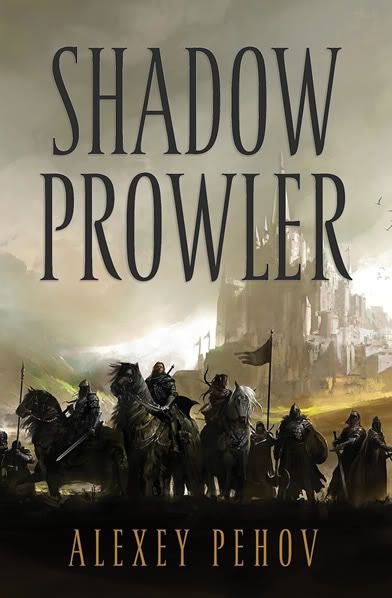 An army is gathering; thousands of giants, ogres, and other creatures are joining forces from all across the Desolate Lands, united, for the first time in history, under one black banner. By the spring, or perhaps sooner, the Nameless One and his forces will be at the walls of the great city of Avendoom.

Unless Shadow Harold, master thief, can find some way to stop them.


Epic fantasy at its best, Shadow Prowler is the first in a trilogy that follows Shadow Harold on his quest for a magic Horn that will restore peace to the Kingdom of Siala. Harold will be accompanied on his quest by an Elfin princess, Miralissa, her elfin escort, and ten Wild Hearts, the most experienced and dangerous fighters in their world…and by the king's court jester (who may be more than he seems…or less).
My review
This was great fantasy and it had me hooked until the end.
The rules then..there are no rules ;)
1:
Ends April 19th
.2:
Leave your email if it is not included in your profile (or you can email me it).
.3:
You can just write enter me, but I would be really happy to see more.
- Your fav fantasy book/or movie?
- Or perhaps what would you rather be, an elf, a dragon etc.
-or whatever you feel like saying.
4.
Open WORLDWIDE