Library Loot hosted by Eva and
Marg
asks us to list what we brought home from
the library this week.
Yes I am back with my loot.And I see changes on blogger, but still not that re-size thing, that sucks.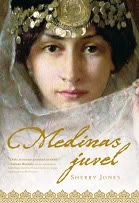 The Jewel of Medina by Sherry Thomas
I read about this book on facebook, and found it in Swedish, and I who give up on translations so fast, but we will see.
The Jewel of Medina evokes the beauty and harsh realities of life in an age long past, during a time of war, enlightenment, and upheaval. At once a love story, a history lesson, and a coming-of-age tale, The Jewel of Medina introduces readers to the turmoil that surrounded the birth of the Islamic faith.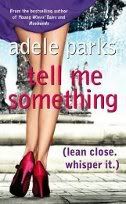 Tell me something by Adele Parks
This was a Friday Find some time back and I am happy to have it.
Elizabeth has wanted two things her entire life to keep her happy and fulfilled - an Italian husband and lots of rosy-cheeked bambini. The first is ticked off now she's bagged dark and sexy Roberto, the second is proving harder to achieve. Except, no matter how much ice cream she eats in the sun-drenched piazza, it's impossible to relax when her wily mother-in-law (the original black widow) seems hellbent on destroying her marriage.
That was my loot for this week.