Top ten Picks is a weekly meme where you pick your top ten, and this week it was crush time and I had to do it. My first time, and it looks to be a fun meme.
10. Logain Ablar
Ok, my second Wheel of time (Robert Jordan) character. He is the fake dragon reborn, and is imprisoned and without powers for some time. A sad character than can't do much. But then suddenly in book 7 or something I started to like him. I seem to crush hard on that series.
9.Fitzwilliam Darcy
Come on, do I need to say more.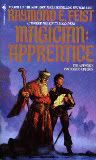 8. Pug
Back to fantasy, and Raymond E.Feist (Magician is the best book ever written!). Pug the little boy who grows up to me a master magician.
"That you have lived as you have lived for centuries is no license for this cruelty. All here are now judged and all are found wanting."
He is just so sweet, and totally kick-ass too if he wants to.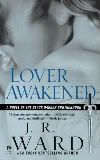 7. Zsadist
This is cos of his badboy attitude, and cos of his tortured soul than just needs fixing and loving.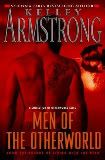 6. Clay
I need my werewolf fix, and Kelley Armstrong has created one good were. Not to mention he is rather psychotic too and has this altar of Elena.
5. Captain Wentoworth
"I can listen no longer in silence. I must speak to you by such means as are within my reach. You pierce my soul. I am half agony, half hope. "
This breaks me every time.
4.Mr Thornton
Yes I confess, he is only here thanks to Richard Armitage as him in North and South. He is this Darcy like character.
3. Haplo
This unlikely hero from the death gate cycle by Margaret Weis is sent as a spy to 4 worlds, but he is starting to like the elves, dwarves and humans. And how he is with his dog (heartbreaking), what can I say, the dark anti-heroes that slowly turn around are a sure fave.
2. Fitz
The bastard son of a prince. He was trained as an assassin, and as in most Robin Hobb books he was tormented, tortured by others and suffered a great deal. I just want to hug him to pieces every time I read these books.
1. Rand al`Thor
The Dragon Reborn, he who will save mankind and doom them all. I also have a crush on Lews Therin, the man he was in another life, and the man who now lives on in his head. Oh Rand keeps going crazy, and I am a sucker for fantasy heroes.