It is that time of the year again, Book Blogger appreciation week, and I wanted to post something, to celebrate and then everything fell into place. So at the bottom of this interview is a worldwide open contest for 2 books by Lori Brighton. The Ghost Hunter and Wild Heart. So help me welcome her today :)

She will be stopping by so be free to ask her any questions you want!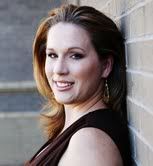 Tell me something about yourself, so that new readers will get to know you.
I started reading romance when I was around sixteen. I still remember the book, Guardian Angel by Julie Garwood. I thought I'd died and gone to heaven. I was obsessed after that, staying up all night to read her books. It wasn't until I was in my upper twenties that I decided to try and write my own book. Seven years and many rejections later, I finally sold two books to Kensington Publishing, both historicals with a bit of paranormal.

Your newest book is called The Ghost Hunter; can you tell me what it is about?
Sure! The Ghost Hunter is a contemporary paranormal romance. Here's the blurb:
When Ashley Hunter inherits the Inn where her father mysteriously vanished years ago, she jumps at the chance to finally uncover the truth about his disappearance. But soon after taking ownership of the decrepit building, Ashley realizes she's in for far more than she bargained. Not only has she inherited answers to many sought-after questions, she's also inherited spirits, demons and even fallen angels! Then Cristian arrives, a gorgeous man who insists he merely needs a room to rent. She believes him, until one by one her ghosts start disappearing.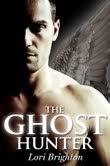 As a fallen angel destined for a life of servitude, Cristian Lucius is relegated to protecting earth from unwanted spirits. But he can't accomplish this daunting task alone. He requires assistance from the very woman who frustrates him as much as she intrigues him. Cristian is determined to ignore his intense attraction for Ashley, and focus on his mission. If they don't work together, they won't have a chance in hell of defeating the demon threatening their lives. The problem is getting Ashley to trust him. No easy task, for Cristian is the very man responsible for her father's disappearance.
How come you decided to self publish, and what makes it great?

There were a variety of reasons I decided to self publish. I'd just gotten my heart broken trying to sell a book. I had a lot of interest and a lot of editors who wanted to read it, then reread and send to their bosses. I was so sure it would sell. But for some reason, after waiting months and months and months for these editors to decide, it ended up being rejected. Unfortunately, it's typical of the business.

I felt like I'd wasted so much time writing a book no one would read. And it wasn't the first wasted book. Then a friend of mine, Edie Ramer, told me about self publishing. She'd met Zoe Winters, a woman who has had huge success self publishing ebooks. Obviously I was interested. I told another friend, H.P. Mallory, about it. That week she posted two of her books on Amazon and Smashwords. Immediately she started selling and making money. Meanwhile, The Ghost Hunter was just sitting patiently on my computer, so I figured why not try self publishing it? Who knows, maybe it will become a bestseller and be turned into a movie. I can always dream. It was thrilling and empowering to realize I didn't have to wait around for months (even a year at times) for editors to get back to me. I could write the book the way I wanted to. Also, if you notice the release dates for my two printed books (see below) you'll see they're 16 months apart! Way too much time between, especially not good for a new author. So it's nice to have another book out. It doesn't mean I won't publish print again. My goal in life has always been to have a job which I enjoy. I love writing, but I wasn't making any money. This is another option for me to get my work out there and make some actual money doing it.

Could you tell me about your two Kensington books?
Sure! Wild Heart was my debut book out with Kensington in November 2009. The second book, Wild Desire, will be out March 2011. It's a series; both are historical paranormals, although Wild Desire has a bit more paranormal to it. Here are the blurbs:
Wild Heart:
Leo Edmund is next in line for an earldom and the power and fortune that come with it, but he is uncultured, unrefined--and completely untamed. . .until governess Ella Finch arrives upon the scene. Can so young and inexperienced a woman tutor him in the manners and mores of his class? Leo's mysterious past has rendered him an outsider, too wild for polite society. But he finds her innocence most intriguing. . .
What manner of man he may be, Ella does not know. Yet he fascinates her and she must know more. Capturing Leo's reckless heart is about to free her in ways she never dreamed of and his sensual touch releases the deepest yearnings of her body and soul. . .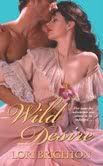 Wild Desire:
In what feels like a moment, Beatrice Edmund goes from being a proper lady cooped up in a stuffy Scottish castle to traveling miles from anything she's ever known, in the midst of the wildest adventure of her life. And at the center of that adventure is the most infuriating, puzzling scoundrel on earth. She cannot take her eyes off him.

Colin Fitch cannot deny he's drawn to Beatrice—but lust is all he could possibly feel for the sharp-tongued minx. Still, if there's a chance she can help him stop the madman he pursues, he must withstand her obvious disapproval. Yet withstanding the longing he feels for her is growing more troublesome by the second… And Colin has never been terribly good at staying out of trouble…

Who is your favorite hero or heroine from your books? What makes them so special?
I know everyone says this, but it's usually the hero/heroine I'm writing about at the moment.

Any advice for aspiring writers?
Keep finding ways to improve. Trust your gut; you're going to have a lot of people telling you their opinion. At the same time, keep an open mind and if you repeatedly get the same opinion over and over, there might be something there. Most importantly, never ever give up. I could have given up on The Ghost Hunter. And there were a lot of fellow authors who thought I was crazy to even think about self publishing, but I did what I thought was best for me. Fingers crossed it works!

And now for some short ones:
Vampires or Weres?
Vampires. Werewolves have too much hair. With a dog and a cat, I already have enough fur balls in the house. Plus a Werewolf would always be licking himself.
Winter or summer?
Both! There's something very quiet and magical about winter. Especially in the North of the U.S., where there's plenty of snow. But summer is summer. Beaches, warmth, blue skies. How can you not love it?

Tea or coffee?
Neither! Hot tea is okay, as long as it's really hot. Coffee is okay with lots of milk and sugar. But I rarely drink either. And I hate iced tea! Although since I've moved to the Southern part of the U.S. I've learned to keep that a secret.

Books or tv?
Both! But probably more T.V. Because I'm working on my own books, in the evening I like to relax with some mindless T.V.

Favorite book genre?
I'll give anything a try, but I mostly read romance of any kind. The world is bad enough as it is, I want a guaranteed happily ever after when I read.

Who would you take with you to a deserted island?
Hmm, I should say something sweet like my husband or son. Or maybe I should say something smart like some specialist in wild life survival. But let's be serious, I'd rather take Alexander Skarsgard from True Blood. He was in the military, so surely he knows something about survival. Considering I'd be the only human female on the island, I might actually have a chance with him ;)
I have to agree with you on Skarsgård ;)
And lastly I asked Lori if she had anything to say to book bloggers since it's BBAW:
Whether you're published with a New York Publisher or Self Published, authors are pretty much responsible for promoting their own books. You can spend hundreds or even thousands of dollars on ads in magazines and on websites. Or you can interview and review with book bloggers which is free and in my opinion, gets your book to more readers. The internet is amazing! I've met so many wonderful bloggers all over the world through the internet. Especially with Self Publishing I need bloggers more than ever to help promote my books and I'm so incredibly thrilled and grateful to the amazing bloggers who are so supportive. In all honestly, authors can't have careers without bloggers. So thank you to all of the supportive blogger friends! We certainly would not be here without you!

Thanks Lori, and good luck with your books!

Are you curious about something, just ask Lori :)

1 winner will get an e-copy of The Ghost Hunter and a Print copy of Wild Heart.
The rules are simple.
1. Open to ALL (yes everyone on this planet)
2. Please leave your email if it is not in your profile (or just email it to me Blodeuedd)
3. A winner will be drawn on September 19th.
And congrats all you BBAW winners :)
Ghost Hunter on
Smashword
(where you can read big parts for free)