I finally got some time to post all of these! Awards always makes me happy so thank you all! You're teh greatest.
I got this one from Ladybug @
Escape in a Book
Cecile @
All I want and more
DC @
Metroreader reading one mile at a time
Cat @
Tell me a Story
and Yvonne @
Socrates Book Reviews
and Janna @
Erotic Romance reader
Hawk @
Houston A.W.Knight
Carol @
Carol's Notebook
Leya @
Wandeca Reads
Nina @
We adore happy endings
Thank you all :D
On a sidenote: And why is blogger being a %%¤ I am trying to post pics and blogger makes some of them bigger, while I wanna save some space. Where did that great thing go where you could make them smaller here :( Now I have to choose from 3 sizes which are all wrong. Took me a whole lot of re-sizing before it worked. Not the only thing that has not worked lately on blogger. Starting to get really disappointed. Like the space at the bottom of this blog, it will not go away
Now to the winner of my bday bash: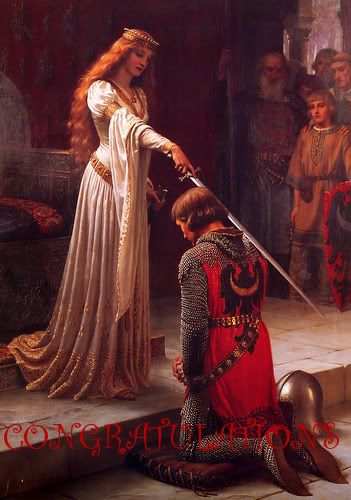 Thanks everyone that came by to celebrate!!!!
Some news about the coming week: On March 4th I will post an interview with Beth Kery and you all will have a chance to win her newest book
Release.
Up coming reviews will be:

The Highlander's Sword
by Amanda Forester
Into Suez
by Stevie Davies
and
The way of Shadows
by Brent Weeks, a fantasy book that I can't put down.