This blog giveaway hop is organized by
I am a reader, not a writer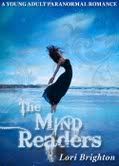 The Rules are simple:
1. Open to ALL (yes everyone on this planet)
2. Ends February 13th CLOSED
3.
The prizes:
Mind Readers by Lori Brighton (e-book) YA
The Ghost Hunter by Lori Brighton (e-book) Adult
1 winner, 2 books
update: The winner will also get an Ecopy of Lori's newest Historical Paranormal Romance, A Night of Secrets!
Go ahead and enter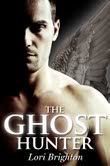 Extra entries:
I also have an interview with the author so you know what you are winning.

4. You get 2 extra entries if you ask Lori a question (it can be anything, like fave colour :)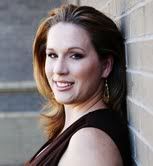 Tell me something about yourself, so those that have not met you before get to know you.
Well, I went to college for Anthropology and ended up becoming a natural science curator at a Children's Museum. I'm a bit of a treasure hunter; I love collecting shells and fossils. I also love history and reading. And I'm addicted to watching T.V.! As for books, I write a little of everything that involves women's fiction: historical romance, contemporary paranormal and young adult.


Your newest book is called The Mind Readers; can you tell us what it is about?
Sure! It's basically about a girl who can read minds and the feelings and expectations that go with that. Here's the blurb:
Cameron Winters is a freak. Fortunately, no one but her family knows the truth …that Cameron can read minds. For years Cameron has hidden behind a facade of normalcy, warned that there are those who would do her harm. When gorgeous and mysterious Lewis Douglas arrives he destroys everything Cameron has ever believed and tempts her with possibilities of freedom. Determined to embrace her hidden talents, Cameron heads to a secret haven with Lewis; a place where she meets others like her, Mind Readers.

But as Cameron soon finds out some things are too good to be true. When the Mind Readers realize the extent of Cameron's abilities, they want to use her powers for their own needs. Cameron suddenly finds herself involved in a war in which her idea of what is right and wrong is greatly tested. In the end she'll be forced to make a choice that will not only threaten her relationship with Lewis, but her very life.


Could you also tell us about your other books?
The first book I had published was Wild Heart, a historical romance with a bit of paranormal. That book came out in print in November of 2009. The follow up book, Wild Desire, will be out this March. Like Wild Heart, Wild Desire is a historical romance, but it has a bit more adventure and paranormal to it than Wild Heart does. I also have a contemporary paranormal out for adults called The Ghost Hunter.

And I just recently released my first Young Adult book, The Mind Readers. So I have three books available now and one available for preorder.
What would you do if you could read minds and so on?
I'd probably stay home a lot! Could you imagine? You'd hear what people truly thought about you, if they thought were ugly or fat. And if you heard someone planning a murder, you could go to the police, but let's face it, they'd probably think you were insane. And of course if the government found out what you could do, they'd probably want to dissect your brain. lol. So yeah, sounds like fun!
There is always a paranormal theme in your books. Why this setting?
I know! I have no idea how that happens! lol. The paranormal is just so interesting; the idea that there is more out there than we see. Plus, when you write paranormal, anything can happen.
Is there are big difference between writing YA and adult novels?
Yes! Of course the biggest difference is the heat level. I'm still not sure how far my characters can go in a Young Adult book. Kissing, obviously, but more? How much more?! As for the characters, you don't want them to act too adult and unrealistic, but you also don't want them to act too immature. It's certainly a fine balance I'm still trying to figure out.


Are you working on something new and exciting right now?
Right now I'm working on a historical paranormal that I'm hoping to have out in a month. I will also have a short novella (about 10,000 words) that will be in an Ebook with a handful of other self-published authors in March. The novella will be a follow up story to Wild Heart and Wild Desire. Soon I'll be starting book two of The Ghost Hunter and The Mind Readers.
And in March, Wild Desire will be out! So I'll be busy promoting that book.
Give us three reasons why your new book would be the perfect book to read in this winter/spring…
At the risk of sounding super cheesy, I feel like my heroine's journey is sort of like winter to spring. Cameron has been so dormant and stale, hiding away for most of her life and then she meets others like her and starts to blossom and use her abilities; starts to understand who she truly is. So here journey is like winter to spring! How poetic am I?! lol.

The Mind Readers is also full of suspense, adventure and sweet romance, so plenty to keep your interest.
Any advice for aspiring writers?
Keep trying and keep an open mind. It took me 7 years to get published. For most people, that's totally normal. I remember hearing that one woman wrote for 20 years before she was finally published. So if you really want to write, don't give up.
As for keeping an open mind… the world is constantly changing. Even a year ago self publishing was considered a stupid move because you wouldn't make any money. No reputable author would self publish and I certainly never thought I would. Now I'm self publishing Ebooks and it's working better for me than being published with a N.Y. publisher. So keep an open mind, because you never know how the world is going to change.
Thank you Lori!