Title:

Beat of Temptation
Genre: PNR, Short Story, UF, Sci FI, Novella
Published: March 5th 2013
Innocent Tamsyn has always had a place in her heart for Nathan, a blooded DarkRiver sentinel. But is she ready for the fierce demands of the mating bond?
Review:
Found these short stories at the library so I backed-tracked before moving forward. This one is .5. The events take place a few years before book 1.
Tamsyn and Nathan are meant to be. They are mates, but Nathan wants her to enjoy her youth before they complete the mating bonds. That is not what Tamsyn wants, but is she ready for the fierce demands of the mating bond? Can she stand and just wait on Nathan's time table?
I wanted to smack the crap out of Nathan. YES, I get him wanting to wait until she was an adult. They first met when she was 15 and he was 20's (or something like that) and they realized they are mates, but she is a baby. Yes, yes. I am happy he wanted her to be an adult before anything could happen. Good on him. BUUUUT the moment she turned 18...and then 19...she was ready but he was all "Nooooo I don't want to tie you down yet. Be freeeeeeee first!!!" Which.... I get I understand he had a fear because his parents were youths when they mated and they became miserable. But if Tamsyn is ready and you feel ready...then you are ready. Gah dumb men.
Even though I enjoyed this a lot, I was just so annoyed. Hell...the rest of the pack was all "DUDE JUST COMPLETE THE MATING BOND ALREADY IDIOT!" And then he gets all surprised she has enough and doesn't feel wanted and leaves?????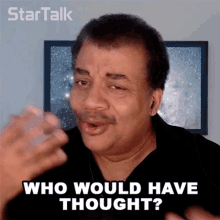 But yes. I enjoyed it even though Nathan was a dumb-dumb. I loved seeing them as a young couple. I loved seeing some of my beloved folks as youths. Teenage Lucas was adorable!
In the end, this was fun but I was mad at Nathan for 90% of the story. Sighs. Men are dumb and selfish sometimes. But yes, if you love the series I recommend back-tracking and checking this one out. 3 stars from me.
Title:

Stroke of Enticement
Genre: PNR, Short Story, UF, Sci FI, Novella
In Stroke of Enticement , Annie a wary young teacher, skeptical about love, arouses the man—and the animal—in an aggressive leopard changeling who must prove his affections are true.
Review:
Found these short stories at the library so I backed-tracked before moving forward. This one is 3.5.
Here we have Annie who is a human teacher who has come to the area to teach the young kids. She has to deal with different packs and different races. She is young, but she is skeptical about love because of her parents. In strides Zach Quinn. He realizes that they are meant for each other. She is his mate, but he wants to court her and prove his affections are true and forever.
Squeeee I adored Zach Quinn!!!! He was perfect for Annie. I loved how he realized he needed to move slow-ish for Annie. He is the sweetest!
Yes, they start dating pretty quickly, but Zach doesn't want her to get scared of the mating bond and that if done right they will be together forever. She is a commitment-phobe and doesn't want her heart broken.
Loved this one so much. I loved seeing them all celebrate Xmas. I wish this had been a full novel. I love them.
In the end, you can read this without the others. I don't recall hearing about Zach and Annie in the others...now I'll have to keep my eyes out for their names. Cute couple. They were perfect for each other! 4 stars from me. Not 5 because I felt like we needed more time with them. They deserved a full book darnit!!!!! LOL I could be biased though....