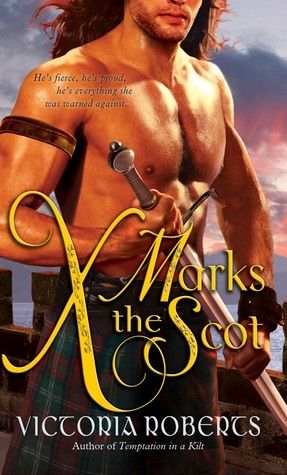 He was a Highland rogue—
wicked with a bow and just as wicked with the ladies.

Declan MacGregor hadn't a care in the world beyond finding a soft bed and willing woman…until he had to escort Lady Liadain Campbell to the English court. The woman needles him at every turn, but he can't just abandon her to that vipers' nest without protection.

She never asked for a bodyguard…

Liadain wasn't thrilled to be left in the care of her clan's archrival. It was as if the man never had a lady tell him no before! And yet as whispers of treason swirl through the court and the threat of danger grows ever sharper, her bitter enemy soon becomes the only one she can trust…
My thoughts:
We have a healer from an enemy clan, and the rake who has bedded half of Scotland. As you can imagine they bicker constantly ;)

Declan is a no good rogue who loves to bed women. Liadan is a gentle healer who only wants to help people. They met in book 1, but you do not need to read book 1 to follow the story. This is a new story, their story.

At first we have court intrigues, and a sinister plot in the making. You will see what when a certain character shows up, and you will know at once. The romance is slow building, as they of course bicker. She is the bloody Campbell's sister of course, while she is mostly annoyed by his presence. The love, when it did come, did feel too fast. It was more like, banter banter, lust lust love. For her yes perhaps, him, I just do not know. But then how much time can they have since the book ends ;)

And now I really want a book with Montgomery as the hero, or that cousin from book 1. Yes please.

Conclusion:
A hunky highlander meets a feisty lass. That's the story.
Cover:
I do want his face too
Series: Bad Boys of the Highlands #2

Genre: Historical romance

Pages: 352

Published: Feb 5th 2012 by Sourcebooks Casablanca

Source: for review