I am doing amazingly! Omg I adore audiobooks now. Where have you been my entire life! Print is not the same anymore. Audio has my soul.
Also ugh, not linking all 58 =_= I did not realise there would be this many. Here is GR
My list:
Edit: 58:
Cowboy Seal redemption by Nicole Helm
57. Getting Wilde (Immortal Vegas, #1)
Stark, Jenn *
56. The Wrong Stars (Axiom, #1)
Pratt, Tim
55. Love Story
Layne, Lauren *
54. This Could Change Everything
Mansell, Jill
53. Must Love Babies (Must Love Babies #1)
Austin, Lynnette *
52. What Happens in Summer (At the Shore, #2)
Piñeiro, Caridad *
51. Love and First Sight
Sundquist, Josh *
50. Baker's Magic
Zahler, Diane *
49. When Dimple Met Rishi
Menon, Sandhya *
48. Ocean Light (Psy-Changeling Trinity, #2; Psy-Changeling, #17)
Singh, Nalini *
47. The Gate to Women's Country
Tepper, Sheri S.
46. Licks (One Wild Wish, #3)
Siskind, Kelly *
45. You'll Miss Me When I'm Gone
Solomon, Rachel Lynn *
44. Shadows on the Moon
Marriott, Zoë *
43. Born to Love (Night Riders, #3)
Greenwood, Leigh
42. Murder Between the Lines (Kitty Weeks Mystery, #2)
Vatsal, Radha *
41. Caught Up in a Cowboy
Marts, Jennie *
40. Dangerous to Know: Jane Austen's Rakes & Gentlemen Rogues
Boyd, Christina *
39. August and Everything After
Doktorski, Jennifer Salvato *
38. I Am Justice (Band of Sisters, #1)
Munoz Stewart, Diana *
37. Time Shards (Time Shards #1)
Fredsti, Dana *
36. One Summer Night
Piñeiro, Caridad *
35. Last Dragon Standing (Heartstrikers, #5)
Aaron, Rachel *
34. A Dragon of a Different Color
Aaron, Rachel *
33. The Chaos of Standing Still
Brody, Jessica *
32. Bad Bachelor
London, Stefanie *
31. Marry in Scandal
Gracie, Anne *
30. Fearless in Texas
Dell, Kari Lynn *
29. Survive the Night
Ruggle, Katie *
28. Starry Eyes
Bennett, Jenn *
27. Summers at Castle Auburn
Shinn, Sharon
26. Hot and Badgered (Honey Badger Chronicles, #1)
Laurenston, Shelly
25. Shadowshaper
Older, Daniel José *
24. Of Beast and Beauty
Jay, Stacey *
23. The Darcy Monologues
Boyd, Christina *
22. Just One Night (Sex, Love & Stiletto, #3)
Layne, Lauren *
21. Rocco
Castille, Sarah *
20. A Perfect Gentleman
Camp, Candace *
19. Highland Dragon Master (Dawn of the Highland Dragon, #3)
Cooper, Isabel
18. No Earls Allowed
Galen, Shana *
17. Home with You
McCoy, Shirlee *
16. To Catch a Stolen Soul (Djinn Haven, #1)
Naquin, R.L. *
15. Love the One You're With (Sex, Love & Stiletto, #2)
Layne, Lauren *
14. No Good Dragon Goes Unpunished
Aaron, Rachel *
13. The Most Eligible Highlander in Scotland
Sinclair, Michele
12. Runaway Groom (I Do, I Don't, #2)
Layne, Lauren *
11. The Dead House
Kurtagich, Dawn *
10. One Good Dragon Deserves Another
Aaron, Rachel *
9. Reed
Bennett, Sawyer *
8. The Shadows of Stormclyffe Hall (Dark Seductions, #1)
Smith, Lauren *
7. The Last Wolf (The Legend of All Wolves, #1)
Vale, Maria *
6. Ready to Run (I Do, I Don't, #1)
Layne, Lauren *
5. After the Kiss (Sex, Love & Stiletto, #1)
Layne, Lauren *
4. The Loveliest Chocolate Shop in Paris
Colgan, Jenny
3. Cherish Hard (Hard Play, #1)
Singh, Nalini *
2. Cowboy SEAL Homecoming (Navy SEAL Cowboys, #1)
Helm, Nicole *
1. Busted
Ciocca, Gina *
Levels:
Newbie (I'll give it a try) 1-5
Weekend Warrior (I'm getting the hang of this) 5-10
Stenographer (can listen while multi-tasking) 10-15
Socially Awkward (Don't talk to me) 15-20
Binge Listener (Why read when someone can do it for you) 20-30
My Precious (I had my earbuds surgically implanted) 30-50
Marathoner (Look Ma no hands) 50+
Happy July!! Here are our Best of's for JUNE!
"Best movie was hard for once. But I will go with Solo cos it surprised me (but Jurassic World was close second)."
"Had some good choices this month to pick from. I'll have to say this one because it surprised me in a great way! A good story and funny!"
Next, Book favorites: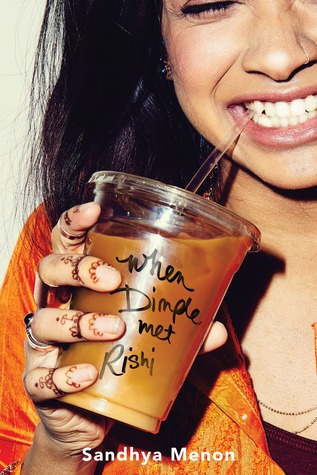 "There were some okay books and some even good, but nothing was as good as this one. I listened to the audio version, but I really think even if you read it it will be just as good."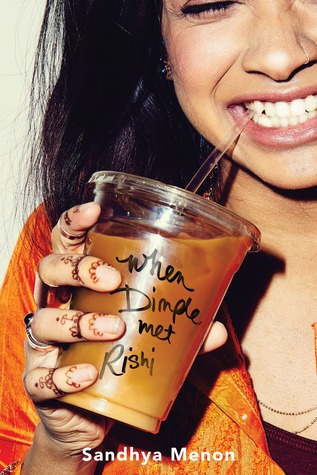 "Here I thought June was a great month, but when I check GR it seems it was only a good month, so thank goodness for When DImple met Rishi then!"
Lastly, best covers:
Here are our picks for best cover...........mine is on the left and carole's is
on the right
Carole and Blodeuedd have been blogging a long while now. The last couple of years the epic duo have been discussing books, watching movies, and even wetting the pen and sharing their stories with the worldwide web. They both love cats, chocolate, and a good story.