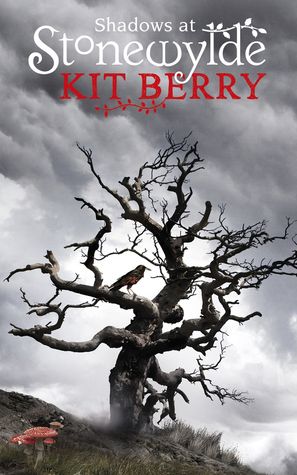 Thirteen years have passed since Yul fought for his life at the quarry, and Stonewylde has flourished in a new, golden age—but now the shadows are gathering. Wild and disobedient, Leveret is the bad girl who disappears at night and would rather roam the woods than sit in school. Only Clip recognizes the girl's magical sensitivity, and believes she may be the one to lead Stonewylde out of the approaching darkness. The shadows thicken as Yul and Sylvie find that something, or someone, is tearing their beautiful relationship apart. As Stonewylde starts to disintegrate, a sinister alliance is forming, but they have no idea what evil they are really up against.
My thoughts:
Oh Yul, I can't believe what a bastard you turned into. Ok so he is still "nice", but there are some things that just made me mad. First, after all he has been through one would think he would look at both sides of a story. No. Second, he is smothering Sylvie to death. Third, the outside world has taken over too much. Soon Stonewylde will be no more.
Yes this book, 13 years after the last book, the Magus may be gone but shadows are gathering. I wished Sylvie would stand up for herself more. I wished Yul would stop being so selfish and I wished people would see the bullying going on. It's not a happy book, but then these books have dealt with some serious stuff. Some real things for sure and life is tough.
But this is Leveret's book, Yul's little sister and again my heart is broken. That poor child! Bullied and brought to despair. And no one notice! I am so disappointed with Stonewylde. Look up and see around you. Shadows, and more shadows. Dark books.
And then it ends, one more book to come soon. But I fear utter destruction at the moment.
Conclusion:
This series sure brings out some emotions on me. I just wanted to scream and rage. I hate bullies! This author sure know how to create deep feelings for her characters. She is pretty evil (but in a good way as I get so attached to them and emotional.)
Cover.
Creepy and good
Series: Stonewylde #4
Genre: YA, paranormal'ish
Pages: 426
Published: OCtober 2012 by Gollancz (first 2011)
Source: For review