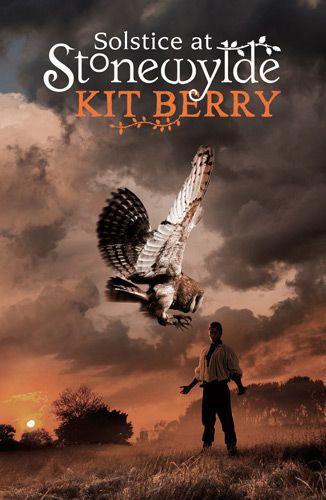 Poisoned at the festival of the dead, Yul's life now hangs by a thread, and it's his fellow Stonewylders who must save him. But will they, when the Magus has done so much to undermine Yul? Yet there are cracks in the Magus' following. When he confesses a secret that shocks the community, the Stonewylde folk begin to understand his true nature. The Magus' spiral into obsession and darkness continues, his kindness and charm now vanished. The cruelty that lies beneath is becoming clear, as is the deadly web of deceit and betrayal in which Yul and Sylvie are trapped. The Winter Solstice approaches and Yul and Sylvie refuse to give up hope. But Sylvie is unaware of the Magus' real plans for her and she's horrified when he finally shows his hand. Can this really be why she was brought to Stonewylde? As the darkness draws in around them, the wise woman on the hill makes a chilling prophecy. There is no escape and no compromise when death comes knocking: five will die at Stonewylde. The only question is who.
My thoughts:
If you thought I hated the Magus before then that is nothing compared to now. No, strike that. I do not hate him, he disgust me now. If he was on fire I would not spit on him, I would not even think about it. He is slowly rotting inside in this one, and finally, people start to notice.
But I will go back a step. This book was just so emotional. I did not want to stop because I had to know! Could this sorry excuse for a human being be stopped?!
The magus has tried to kill Yul or break him more than once. And Yul is his own son, but there is a prophecy...Sylvie is being used for her moon magic and he drains her until she is an empty shell. Then he yells at her when she is being lazy. So when I started reading this book I was dreading it all, especially since Yul lay at death's door in book 2 and Sylvie. Poor Sylvie. When I started reading my hate (we all know about that now) turned to disgust. Yes things gets even worse. Things will happen, but there will not only be darkness, there is some light and I kept rooting for that light as I raced toward the end of the book.
Conclusion:
nothing else then this book will keep you on your toes, and rooting for the good guys, while swearing over the bad guys.
Cover:
Fitting
Series: Stonewylde #3
Genre. YA, paranormal
Pages: 393
Published: 2011 by Gollancz
Source: For review