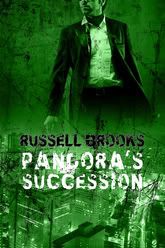 Genre: Thriller, suspense action
Pages: 299, e-book
Published: 2010
Review by Anna The BookWorm
Where would you hide if you learned the CDC and a major pharmaceutical company unleashed a hyperdeadly microbe on the human race?

CIA operative, Ridley Fox, never stopped hunting his fiancé's killers — a weapons consortium called The Arms of Ares. When an informant leads him to an old bunker outside of Groznyy, Chechnya, Fox is captured and left for dead. When the informant rescues him, Fox learns that his capture was no coincidence: someone had set him up—possibly another government agent. Fox barely escapes after learning that Ares has acquired a hyperdeadly microbe—called Pandora—that is believed to have wiped out ancient civilizations. The trail leads Fox to Tokyo where he discovers that other forces —including agents within Japanese Intelligence—want Pandora for themselves. The only ally Fox turns to is a woman from his past who he nearly got killed.
-------------------
Pandora's Succession, by Russell Brooks, is the story of an extremely dangerous virus called Pandora. The virus has existed for hundreds of years, but only in recent years an organization called The Arms of Ares has modified the virus in order to sell it to terrorists and other groups, to be used as a biological weapon.

Ridley Fox, who works for CIA, must stop Ares from releasing the virus onto the black market. Fox finds himself in a lot of dangerous situations as he has more than one enemy who want to see him dead. Luckily Fox is an excellent agent, and he is not afraid to use various firearms and different tricks to get out of the situations alive.

In Tokyo the CEO of a medical company, Hexagon Pharmaceuticals, Hideaki Hashimoto, is also the leader of a cult called The Promise. It is the Promise's intention to release the Pandora virus and kill all the people of the planet. Only the cult members will be saved as they shall live in a bunker while Pandora takes care of the rest of the population. After the Pandora has done its job, the cult members will live a wonderful life together on the "new" planet.

As Ridley Fox finds out, it is not easy to know who is a friend and who is an enemy. Who can he trust? Or can he trust anyone at all? Personally I found it a little difficult to follow all the double agents and moles in the story. People you thought were on Fox's side turned out to be bad people and vice versa.

Another thing that was difficult for me with the book was the many different names of weapons and helicopters. For example, one of the bad people had a "Px4 Storm Type F Sub-compact Beretta". That doesn't tell me anything, except that I know a Beretta is a type of gun. Neither do I know what an AK-74 or an M-11 is.

But what it does tell me is that the author has great knowledge about firearms and weapons. The author also has a BS in Biology and it does show in the book. It all seems so realistic.


I think Pandora's Succession is a very good book. Well written and with a high speed and a lot of action. I never got bored reading the book. It was difficult to stop reading once you started. All you wanted to do was to read a few more pages and then a few more pages after that to find out whether Fox would survive the dangerous situation or not.

I highly recommend the book for readers who love thrillers and as me, novels about biological weapons, diseases and similar. But at last I need to put in a word of caution: The book contains some very graphic description of what happens to the human body when it is attacked by the virus and how the body looks afterwards. So sensitive readers might want to be prepared for that.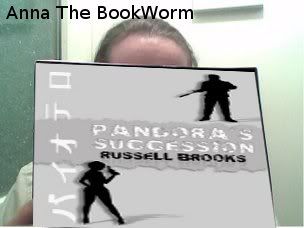 Thank you Anna!
She also added that she would give this book a 4 :)
Edit:
This book is only out in e-book format now but hopefully this spring in paper too.
And Russell mentioned in the comments that if you want to then ask him questions since he is checking them.