March is well under way and Lady Scoundrel Saturday is back and this time with a review of a sci-fi book., and a new concept of presenting it. Let me present:
Blod: I did not finish, I am horrible, but I have reached the point where I just can't read everything, I have to say no once and again. And for me this was a DNF. I was bored by page 1. They told me to go for 30, still bored, so I read (and skimmed) to 100 and said NO!
Ram: And you chose the book! Thank you for that by the way.
Ana: Yes, the choice was very nice, but not exactly fortunate for the chooser. I personally liked this novel and I was surprised Blodeuedd had so many problems with it. Life of a reader is never easy.
What's the first thing that comes to mind when you think about this book?
B. Boooooooooooring! I did not give a rat's ass about it.
Ram: Which I still can't understand. For me, it's the musical analogies. How what Edie does is like composing or playing music to her, which kind of makes sense if I start to think about coding and the mathematics of it.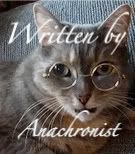 Ana: I immediately thought about the human race and the fact that too often we act as a major parasite - whenever we go we want to colonize, change and adapt and everything should submit. If it doesn't work of if we are attacked by not-so defenceless locals we scream blue murder.
Not what comes first to mind to me, but it's true. We're a horrible race.
Well, I liked the music references as well but after a moment they were kind of drowned by the purpose of Edie's work.
B, why didn't you like the book?
B: I got kind of confused at once, and the feeling never left me. I was bored, it felt heavy, I was lost and I just never felt a connection.
Ram: Did you just immediately lose interest and give up on it? The book never really had a chance to win you over after that bad start? Because I did think the beginning was difficult to get through but once I got on the other side it more than redeemed itself for me.
Ana: In my humble opinion there was too much nerdspeak at the very beginning. It was indeed difficult to swallow in one big gulp.
B. To answer Ram's question, yes. Sometimes I feel at once that it will not work. Sometimes I can struggle, but at other times I need to give up. And the nerdspeak, I have read heavy nerdy books but at least they did not make me wanna tear my eyes out ;)
Ana: Ouch!
Ram: Ouch indeed. I didn't mind the nerdspeak, I minded the undefined abbreviations. But then again, I'd just finished reading another Scifi novel so it wasn't a huge jump.
What do you think of the main heroine, Edie? Could you relate to her easily?
B: Nope, I did not care really. I need to care when I read and she, well I felt nothing this time around. Yes I had issues with everything.
Ram: I liked that although she was the best of the best in one thing, she was basically innocent and ignorant in all others. Basic human interactions seemed like a difficult concept to her and her antisocial tendencies made it almost impossible for her to understand the larger implications of her actions. That's why I felt like she and Finn made a good team. They balanced each other.
Ana: I found Edie difficult to like at first but learning more and more about her background made me more understanding. I appreciated her compassion and care, especially towards an alien planet she simply didn't want to despoil. It was brave.
Ram: Brave and thoughtless. It turned out okay for her to a certain extent, but it could have gone horribly wrong for everyone. And it did.
There are certainly different kinds of bravery...
Ram: What do you mean?
What did you think about the world building?
B: I am not the person to ask, but it seemed promising...some parts
Ana: I loved the descriptions of Scarabeus, the planet. The rest was so-so, especially the ship Hoi Polloi made me shrug more than one time. Less interesting than your average car ;p.
Ram: The ship and the space-bandits were quite a simplistic concept, but when I think to the beginning of the book and how Creasy mentioned something in passing only to expand on it later, and how it eventually became a pillar of a larger story, a guiding light to Edie's purpose, I can't but be awed. The relationship between Crib and the Fringers, the politics and the history that was only hinted at. I want to know more about it, and there is the second book, which hopefully will continue exploring concepts introduced here. A book I need to hunt down and read, soon.
What about Finn? A clever manipulator or a victim of politicians?
B: Sadly I never got to know him cos you make him sound interesting
Ram: Can't he be all those things? I think, in this book, he started out as a victim of his situation and a manipulator of the people directly around him..
Ana: Which is kind of awesome, taking into account the fact that he was a slave.
Ram: It is. He goes through a change, just like Edie, but different. He's been enslaved and his voice had been taken from him. But his first word is a choice that costs a man his life and earns Finn his freedom. All his actions after that balance on a similar line. He's protecting himself first and he's willing to do anything including manipulating Edie to stay alive. I also think that towards the end, I saw the possibility of him becoming a skilled politician, but that's Edie's compassion having an influence on him.
Did you like the title? Song of Scarabaeus?
B: Sure, the title sounds cool.
Ana: Horrible and misleading ;p
Ram: It was the Scarabaeus I had trouble with. Made me think of a bad (wannabe) Egyptian erotica.
Ana: *dies laughing*
B: I have to put in a LOL here ;) It shows I did not read it
Ram: What can I say? Previous bad experiences are bad.
Would you recommend the book and to whom? B, we're not trying to exclude you or anything...
B: Ha, guess my answer. It's a no. No one should read this book.
Ana: I would recommend this one to people who liked Wall-e and Star Wars :)
Ram: I fail to see how you connect Wall-e to this. I'd recommend this to people who like rogue alien worlds and don't mind giving a book fifty pages to win them over. Yes, I upped it from thirty because obviously it didn't work on B. I've not read enough Scifi to say more.
Ana: My connections with Wall-e? What about music? Space ships? A planet which needs saving? Eh, ok, Sirantha Jax fans then or those who like Scott Orson Card.
Until next month then. I hope you enjoyed our programme.
:D