This is just a fun little meme that Carole and I are going to try and do once a month. Give a little shout-out and "badge" of honor to our favorite book and movie of the previous month. This month we'll share our favorites of May
Favorite movie:
"I didn't watch a whole lot of movies, but I must give a special shout-out to CHOKE. Lots of dark humor, deep messages, and characters that are lovable but super flawed. There is a lot of smexy moments going in since all the characters love sex, but hey - it made it even funnier and saddier all at that same time."
For M, I did not have any nominees this month.
"No best movie. I might have watched 2 movies in May. I can not remember which ones."
Favorite book:
My pick is Strange the Dreamer by Laini Taylor
"I read several good books in May. I read 90% of them in the first 2 weeks when I tried to read as much as possible before the baby came. Not a second to loose! And if I have to pick one I will go with this one. It was well written, it was an interesting story and it did not fall into too many of the YA traps that we all know. I could not stop reading and I certainly look forward to more."
"I didn't read many good books in May. SO SAD! But I did one book that really shined out and I am kicking myself for delaying reading this book for so long. The Princess Bride was an amazing and must read book. If you loved the movie, you will love the book even more. There is more story-line and more character development. It was awesome seeing the cast in a different light and understanding more about them and their history. I love Westley even more now!!!! Best hero ever!"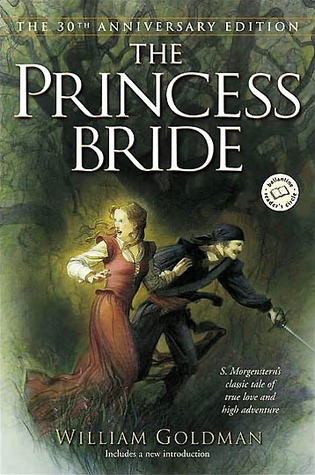 Carole and Blodeuedd have been blogging a long while now. The last couple of years the epic duo have been discussing books, watching movies, and even wetting the pen and sharing their stories with the worldwide web. They both love cats, chocolate, and a good story.