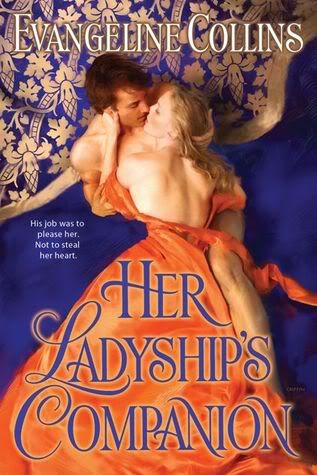 Genre: Historical romance
Pages: 330
Published: 2009
Publisher: Berkley
Source: Bought
In the Scottish countryside of Selkirk, Lady Isabella Stirling resides at Bowhill Park, serving penance for a sin that nearly ruined her family. For five years she has been condemned to a loveless marriage and confined to the estate where she does little more than tend her rose garden. With her husband absent for months at a time and few visitors, Bella lives a lonely existence, denying the passions that burn within her very soul.




Then her cousin comes for a visit and makes an outrageous suggestion: what Bella needs is a lover. A hired lover. Despite her need, Bella says no. But soon Mr. Gideon Rosedale arrives-and he is at her service for two weeks. Indulging in what she intends to be a harmless flirtation, Bella is overcome by Gideon's intoxicating presence. And when she at last permits him to satisfy her desires, she discovers she's done the unthinkable-she's fallen in love.
My thoughts:
I read another book by her and liked it, even though I didn't think I would. So of course then I had to get this book. At least now I was used to the prostitutes ;)
Isabella is married to a man who is never around. She is lonely, sad and there is passion in her that never gets to come out. When she finally gets to live she is a tad bit immature, but that is because she wants and wants. Kind of like me in a bookstore. The hero, oh yes, he is a male prostitute hired by her cousin. Now this is a romance so of course they fall in love, but can they be? She is married and he is nothing.
I can't say what it is about her books that make me like them so much. There is just so much passion, angst, and love around. And there is that big elephant in the room, how on earth could this possibly work? The road there is long and it has me wondering. Because I want them and need these two to be happy. She is so deserving and he, well he sure deserves better too.
Conclusion:
I truly enjoyed this one and I recommend it. I really like her voice.
Cover:
Something is wrong with his body
---------------------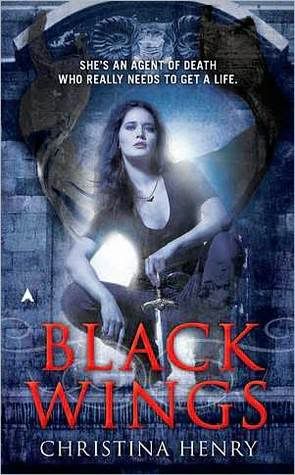 I am also now a permanent member of the gang over at
Alternative-read.com
and today I am reviewing
Black Wings
by Christina Henry.
As an Agent of Death, Madeline Black is responsible for escorting the souls of the dearly departed to the afterlife. It's a 24/7 job with a lousy benefits package.
Maddy's position may come with magical powers and an impressive wingspan, but it doesn't pay the bills. And then there are her infuriating boss, tenant woes, and a cranky, popcorn-loving gargoyle to contend with.
Things start looking up, though, when tall, dark, and handsome Gabriel Angeloscuro agrees to rent the empty apartment in Maddy's building. It's probably just a coincidence that as soon as he moves in demons appear on the front lawn. But when an unholy monster is unleashed upon the streets of Chicago, Maddy discovers powers she never knew she possessed. Powers linked to a family legacy of tarnished halos.
Powers that place her directly between the light of Heaven and the fires of Hell.